Bakery like any other business has seen a huge transformation in a span of 10-12 years. To be in business, bakeries are evolving and offering a vast degree of customizations. Right from the length of their menu to the affordability, smart bakeries are leaving no stones unturned to lure their customers. Now to survive with such an intense competition requires efforts from your end too. Some important tips that can help you beat the competitors have been discussed below:
Protect the investment: One of the most critical things that can shut down a bakery business for no fault of its own is lawsuits or financial fallouts. Despite doing everything right, legal fees may mount up pretty quickly and wipe all your operating expenses.
Diversity: As mentioned earlier, diversification is one of the crucial elements that can drive success. Despite your income drying up, if you diversify your income sources it will be really easy for mitigating the possible losses. Some examples of diversification may include door delivery, online ordering, or customized preparations are among the possible areas.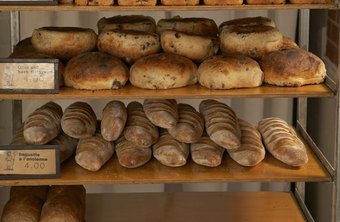 Start a Website: The world has gone online and so should you. Build a website, add the option to order online, connect with the users through the website and all other social media platforms.
Collaborate with the community: Go ahead and build policies that connect you to the community. Try indulging in charitable giving and strategically choose the charitable opportunities that connect you to a wide community.
Acquire Feedback: To sustain it is very important that you acquire the feedback of your customers. Indulge in all sorts of direct and indirect feedback acquisition techniques to get feedbacks from the people that matter the most. Taking instant actions to rectify their concerns or offering them solutions that help in improving your business can be the 1st step forward.